Atelierroute 2016
5 years, 11 months ago
2016
Kommentare deaktiviert für Atelierroute 2016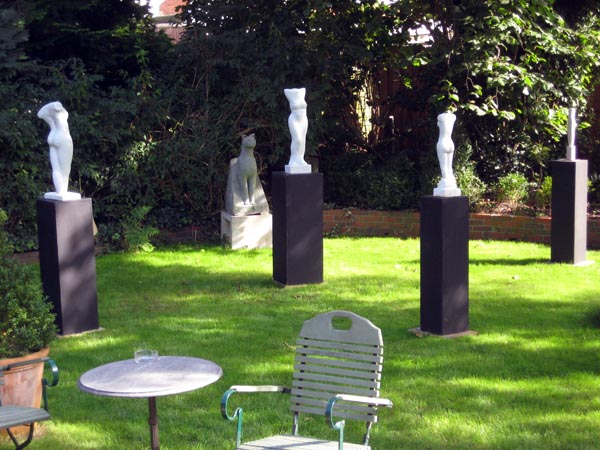 Am 10. und 11. September fand wieder die Atelierroute Ostfriesland statt. Insgesamt 31 Ateliers haben eingeladen. Nach dem Umzug in meine neue Werkstatt direkt an unserem Haus und mit Garten, bot es sich an, die Arbeiten im Freien zu präsentieren. Meine Gäste und auch ich selbst waren beeindruckt von der Wirkung der Skulpturen unter dem grünen Blätterdach.
This entry was posted on Montag, November 7th, 2016 at 10:28
You can follow any responses to this entry through the RSS 2.0 feed.