Ausstellungsbeteiligung in Emden
8 years, 2 months ago
2014
Kommentare deaktiviert für Ausstellungsbeteiligung in Emden
Vom 12.07 bis zum 06.09. findet in Emden, in den Räumen des Atelierhauses Port ARThur, Hammerstraße 14, die Ausstellung "Emden, den 06. Sept. 1944" statt. Der 6. September 1944 ist das Datum, an dem die Stadt Emden während eines verheerenden Bombenangriffs in nur 20 Minuten in Schutt und Asche gelegt wurde. Der Maler Helmut Müller hat innerhalb von sechs Monaten 36 teils großformatige Arbeiten geschaffen. Feuer, Zerstörung, und Chaos – aber auch das" Leben danach", weite Trümmerlandschaften, Menschen in Schutthalden und der Wiederaufbau sind Themen seiner Arbeiten. In dem Umfeld dieser Darstellungen von Krieg und Gewalt ist meine Plastik "Innensichten" ein dreidimensionaler Ruhepol und unterstützt auf diese Weise die Bildaussagen.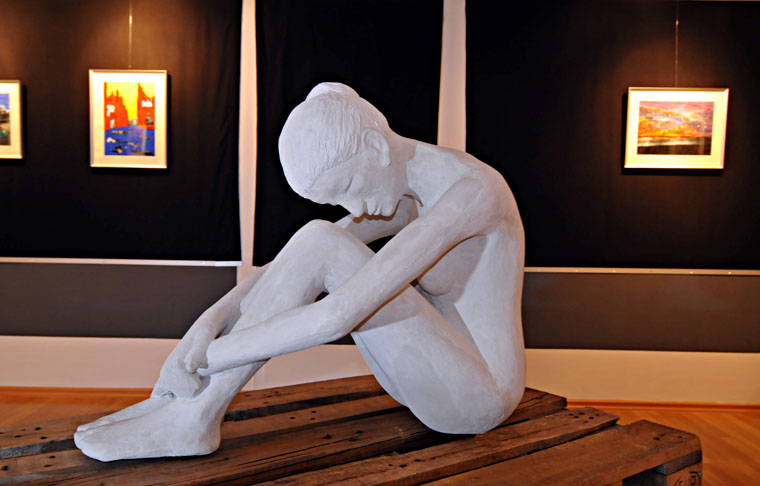 This entry was posted on Freitag, Juli 11th, 2014 at 14:18
You can follow any responses to this entry through the RSS 2.0 feed.