Bildhauer-Workshop in Rastede
8 years, 3 months ago
2014
Kommentare deaktiviert für Bildhauer-Workshop in Rastede
"Jeder für sich … zusammen", dieser scheinbare Widerspruch beschreibt die faszinierend entspannte Atmosphäre dieses außergewöhnlichen  Workshops. Vom 04.07. bis zum 06.07. fanden sich Menschen mit geistiger Erkrankung und sogenannte "Normale"  nebeneinander stehend an ihrem Stein arbeiten, konzentriert auf Form und Gestalt.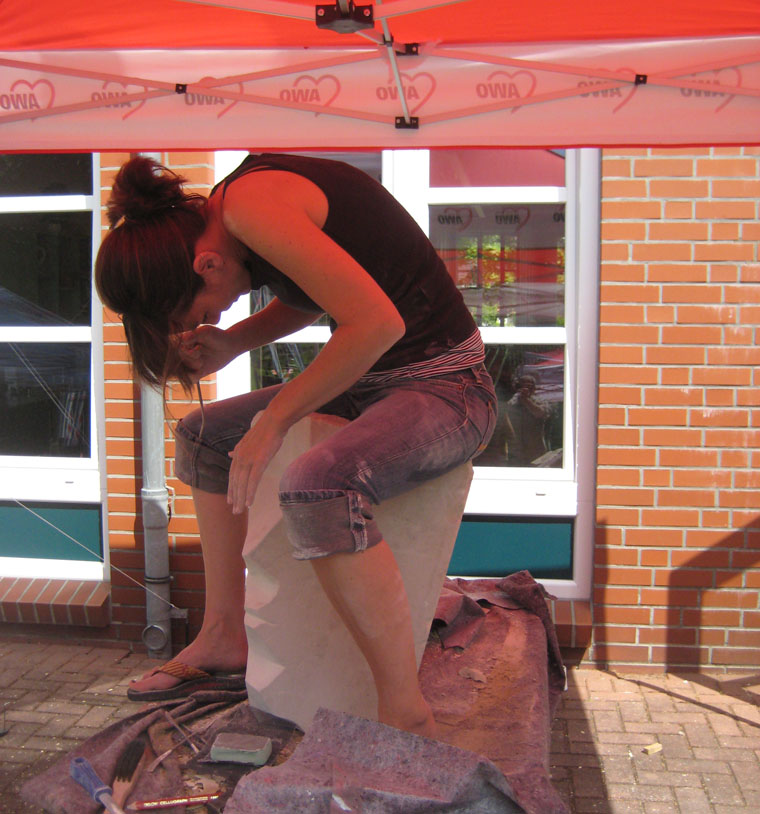 Zwischendurch tauscht man sich aus, scherzt und lacht gemeinsam, deutet Strukturen im Stein, probiert ein anderes Werkzeug und ist auf einmal einfach nur "Mensch."
Auch bei diesem Workshop sind beeindruckende Arbeiten entstanden. Ich bedanke mich bei allen Teilnehmern für dieses Erlebnis.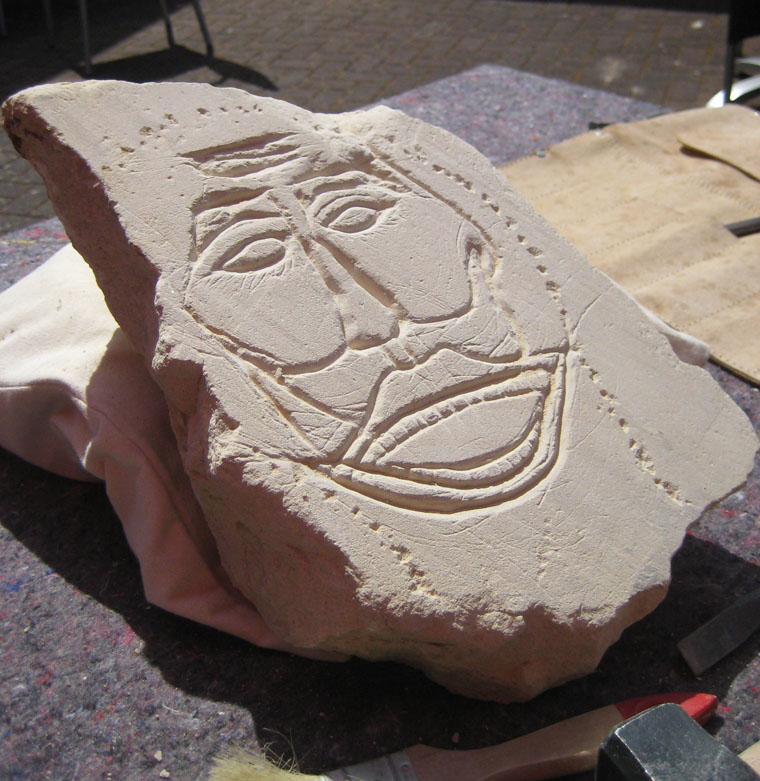 Die Nordwestzeitung berichtete über den Workshop: nwz online
This entry was posted on Montag, Juli 7th, 2014 at 11:20
You can follow any responses to this entry through the RSS 2.0 feed.