Bildhauer Workshops
2 years, 7 months ago
Aktuelles
Kommentare deaktiviert für Bildhauer Workshops
Auch in 2019 gab es wieder jeweils einen Bildhauer Workshop in den AWO-Einrichtungen in Schlichthorst bei Fürstenau und in Rastede. Die jährlichen Workshops fanden schon zum sechsten mal in Folge statt. Ein sehr interesssanter und spannender Aspekt ist, dass hier Menschen mit geistiger Erkrankung als auch Außenstehende zusammen vor der Herausforderung der Steinbearbeitung stehen.
Für mich sind diese Workshops immer wieder eine neue Erfahrung und eine große Bereicherung. Was auch dazu gehört ist natürlich das Vorbereiten und Schärfen der Werkzeuge.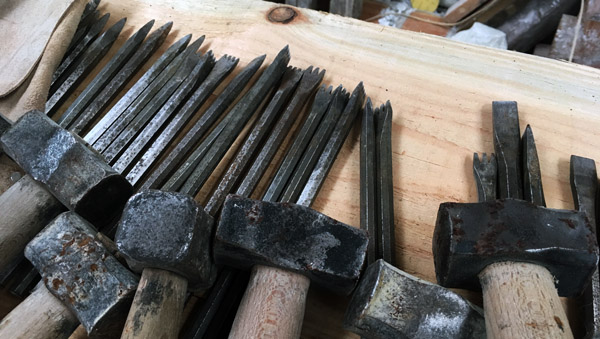 This entry was posted on Mittwoch, Februar 19th, 2020 at 12:38
You can follow any responses to this entry through the RSS 2.0 feed.