Bildhauer-Workshops: Was ist drin in den Köpfen?
8 years, 7 months ago
2014
Kommentare deaktiviert für Bildhauer-Workshops: Was ist drin in den Köpfen?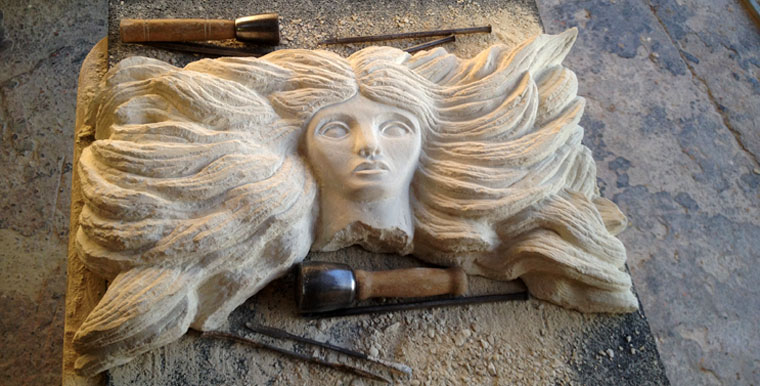 Jetzt ist es klar: In diesem Jahr wird es gleich 2 Bildhauer-Workshops geben – auf den Spuren der Langsamkeit. Das Spannende ist, dass Menschen mit "psychischer Erkrankung" und sogenannte "Normale" gemeinsam an ihren Steinen arbeiten werden. Die Durchführung geschieht in den Einrichtungen der AWO und zwar in Schlichthorst in der Nähe von Osnabrück und in Rastede bei Oldenburg. Die Workshops beginnen jeweils am Freitag um 14:00 Uhr und enden am Sonntag nachmittag mit einer kleinen Ausstellung. Ich freue mich darauf und bin sehr gespannt, welche Arbeiten dabei entstehen werden und wie sich das gemeinsame Erleben gestaltet.
Im Herbst soll es dann in beiden Häusern jeweils eine Gemeinschaftsausstellung mit den Arbeiten aus den beiden Workshops geben. Eine tolle Herausforderung.
Termine:
Bildhauer-Workshop Schlichthorst 16./17./18. Mai 2014
Bildhauer-Workshop Rastede 4./5./6. Juli
Die Ausstellungstermine folgen noch.
This entry was posted on Freitag, März 7th, 2014 at 10:49
You can follow any responses to this entry through the RSS 2.0 feed.