Bildhauer Workshops: Menschen und Steine
4 years, 10 months ago
2017, Aktuelles
Kommentare deaktiviert für Bildhauer Workshops: Menschen und Steine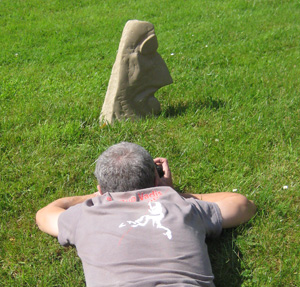 Auch in diesem Jahr gab es wieder je einen Workshop mit den Bewohnern der AWO-Einrichtungen in Schlichthorst und Rastede und externen Teilnehmern, die sich auf ein spannendes Wochenende mit "Steinen und Menschen" eingelassen haben. Dass die Workshops jetzt schon zum vierten Mal stattfanden, ist eine sehr schöne Anerkennung für das erfolgreiche Konzept, das Menschen mit unterschiedlichen Wahrnehmungen der Welt zusammenführt.
This entry was posted on Dienstag, November 28th, 2017 at 9:21
You can follow any responses to this entry through the RSS 2.0 feed.