Bildhauer Workshops
5 years, 11 months ago
2016
Kommentare deaktiviert für Bildhauer Workshops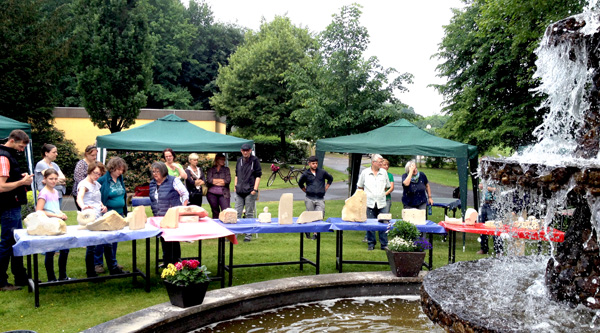 Nachdem ich schon in 2014 und 2015 in zwei Einrichtungen der AWO jeweils einen drei-tägigen Bildhauer Workshop durchgeführt habe, kann man inzwischen schon von einer liebgewordenen Tradition sprechen. Das Besondere an den Workshops ist, dass hier Menschen aus unterschiedlichen Wahrnehmungswelten gleichberechtigt nebeneinander und zusammen am Stein arbeiten.
This entry was posted on Montag, November 7th, 2016 at 9:51
You can follow any responses to this entry through the RSS 2.0 feed.