Der Sprung
7 years, 2 months ago
2015
Kommentare deaktiviert für Der Sprung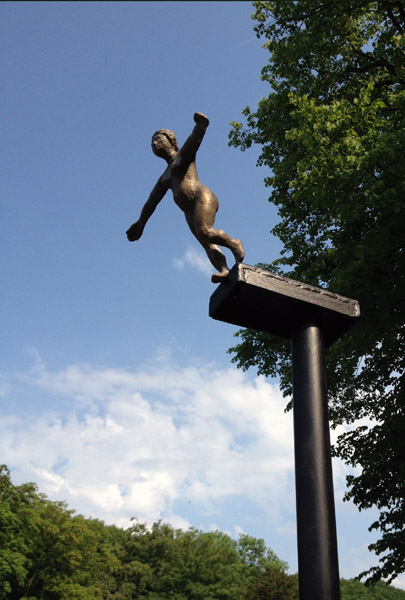 Die zierliche Bronzeplastik einer rundlichen Frauenfigur steht seit seit Anfang Juli im Garten der Osterburg im 0stfriesischen Warfendorf Groothusen. Sie springt sehr zuversichtlich von ihrem Podest in der Gewissheit, dass ihr nichts geschehen wird: "Ich stürzte ab – und konnte fliegen" (zitiert nach Alexander Lübbe).
Die Plastik, auf einem ca. 1,80 m hohen Stahlsockel, ist verkäuflich und kann dort erworben werden, womit auch ein Beitrag zur Unterhaltung der historischen Burg geleistet wird.
This entry was posted on Dienstag, August 4th, 2015 at 8:54
You can follow any responses to this entry through the RSS 2.0 feed.