Die Knock duftet nach Lavendel
1 year, 7 months ago
Aktuelles
Kommentare deaktiviert für Die Knock duftet nach Lavendel
Schon im Frühjahr 2019 hatte ich angefangen im Garten um mein Atelier herum Lavendel zu pflanzen. Im Sommer 2020 standen etwa 50 Pflanzen in prächtiger Blüte. Was macht man mit so viel Lavendel? Zuerst einmal habe ich die einzelnen Büsche jeweils "im Stück" abgeerntet und die Sträuße zum Trocknen kopfüber in mein kleines Atelier gehängt. In der warmen Sonne des Spätsommers habe ich mich dann hingesetzt und die Blüten von den Stengeln gerebbelt, ein ganzes Kopfkissen voll. Und dann? Gemeinsam mit Gabi, die wunderschöne kleine Duftkissen genäht hat, und Klaus Frerichs haben wir bei leckerem Kaffee und Kuchen die Duftkissen gefüllt und verschlossen. Die Bücherstube am Rathaus in Emden hat sich bereitgefunden die Duftsäckchen zu Gunsten des Hospiz Emden zu verkaufen. Wir haben nicht mit einem so großen Erfolg gerechnet: Kurz vor Weihnachten konnten wir den Mitarbeitern des Hospiz einen Spendenumschlag mit 400,00 EUR überreichen.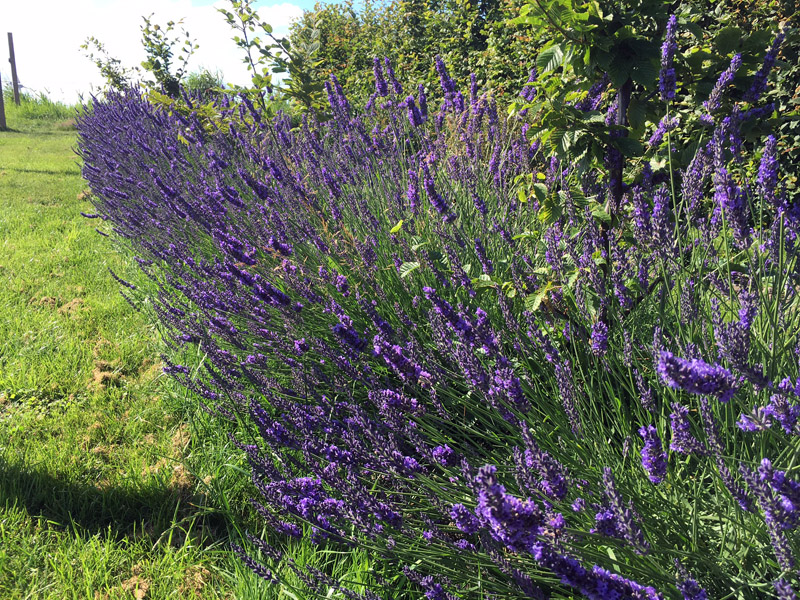 This entry was posted on Dienstag, Februar 16th, 2021 at 10:28
You can follow any responses to this entry through the RSS 2.0 feed.