Eigener Galerieraum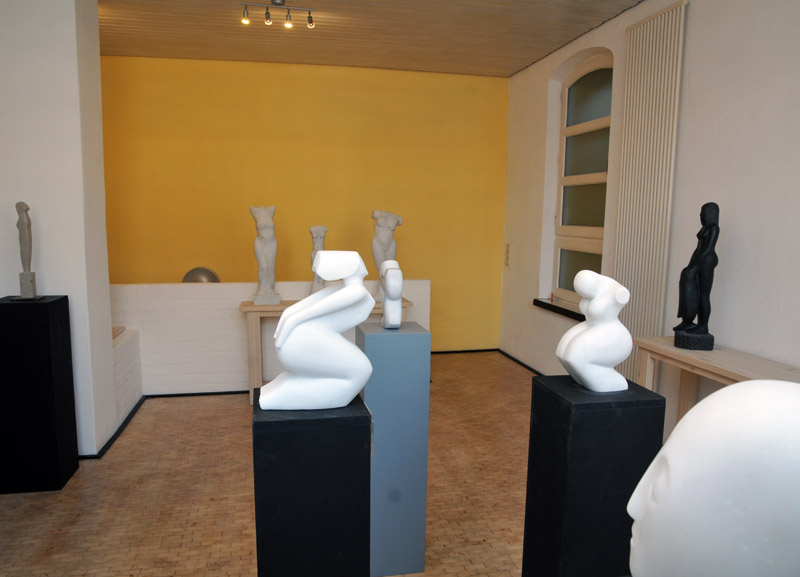 Seit Anfang 2017 gibt es in unserem Haus einen eigenen Galerieraum. Und weil ich mich nur sehr schwer (oder eigentlich gar nicht) von meinen Arbeiten trennen kann, haben sich schon etliche Objekte angesammelt, die hier ihr Zuhause gefunden haben. Noch ist Platz um die Runde der Skulpturen zu vergrößern. Das ist auch gut so, denn: Die Arbeit mit dem Stein ist für mich eine dauerhafte Herausforderung und führt immer wieder zu neuen Objekten.
This entry was posted on Dienstag, April 11th, 2017 at 13:13
You can follow any responses to this entry through the RSS 2.0 feed.