34 ste Emder Kunstausstellung
8 years, 8 months ago
2014
Kommentare deaktiviert für 34 ste Emder Kunstausstellung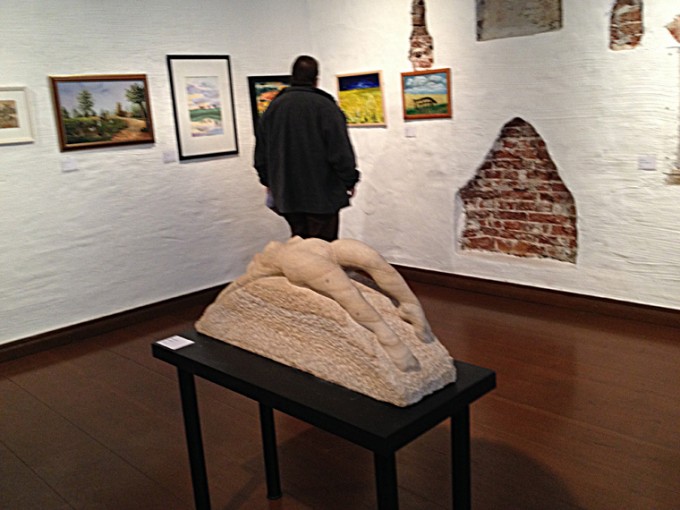 Vom 15.12.2013 bis zum 09.02.2014 findet in den Pelzerhäusern 11+12 die 34. Emder Kunstausstellung statt. An der Ausstellung beteiligen sich ca. 160 (!) regionale Künstlerinnen und Künstler. Wegen ihres hohen Gewichtes ist die Liegende aus Sandstein im Bereich der "Seestücke" untergebracht. Eigentlich hätte sie 2 Treppen hoch geragen werden müssen – wer will sich das antun?
Eine sehr vielfältige Ausstellung, in wunderschönem Ambiente, die einen Besuch lohnt!
This entry was posted on Samstag, Februar 1st, 2014 at 13:58
You can follow any responses to this entry through the RSS 2.0 feed.