Gerade gelandet
2 years, 7 months ago
Aktuelles
Kommentare deaktiviert für Gerade gelandet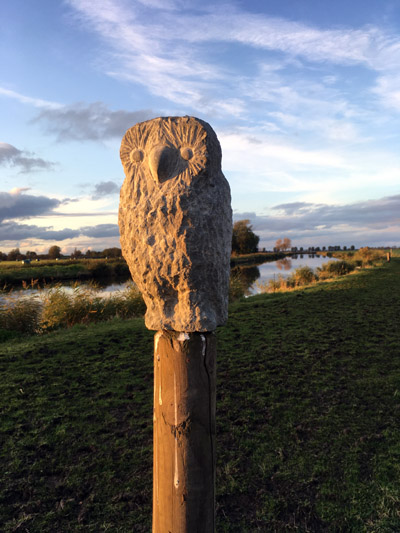 Mit großen Augen schaut die kleine Eule aus Anröchter Dolomit am Kanalufer meines Ateliers in die untergehende Sonne. Vorher hat sie noch ein erfrischendes Bad genommen, um den Bearbeitungsstaub loszuwerden. Nachdem ich über Monate mehrere Torsi und Köpfe bearbeitet hatte, wollte sie ganz schnell aus dem Stein kommen ….
This entry was posted on Mittwoch, Februar 19th, 2020 at 12:42
You can follow any responses to this entry through the RSS 2.0 feed.