Ihr werdet sein wie Götter
7 years, 4 months ago
2015
Kommentare deaktiviert für Ihr werdet sein wie Götter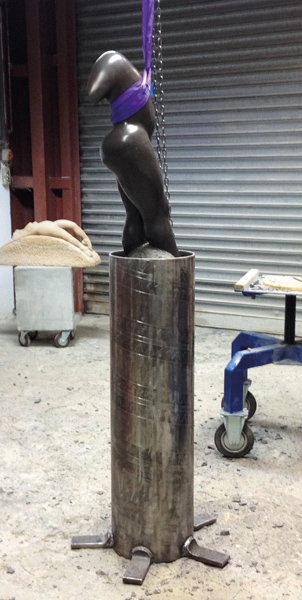 Seit kurzem ist meine bisher aufwendigste Arbeit fertiggestellt. Die Skulptur aus schwarzem Marmor mit einem Stahlsockel entstand als Abschlussarbeit meines Studiums der Bildhauerei in Bochum (IBKK). Thema ist die Beschäftigung mit den Fragen zu menschlichen Eingriffen in den "gottgegebenen" genetischen Bauplan.
Es entstand ein maschinenartig anmutender Sockel, um den sich in Form einer Doppelhelix die Schriftzeichen eines Auschnittes des universellen Gencodes der Basentriplets (ATGC) winden. Aus diesem Bioreaktor wächst ein Torso – also ein unvollständiger Körper. Die Arbeit versteht sich als Ermahnung zum verantwortungsvollen und kritischen Umgang mit den Eingriffen in das natürliche Leben.
Die Bilder zeigen die Montage des Torsos in den Sockel sowie die Sockelgestaltung.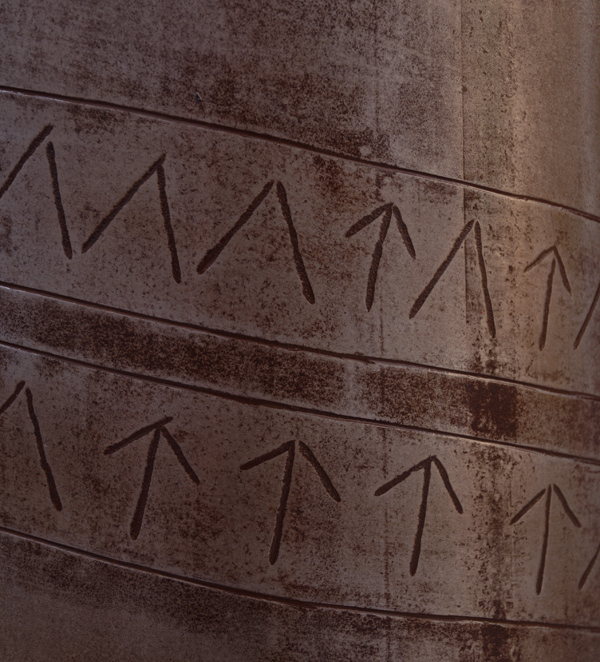 This entry was posted on Dienstag, Juni 2nd, 2015 at 12:41
You can follow any responses to this entry through the RSS 2.0 feed.