Marmor aus Laas
5 years, 11 months ago
2016
Kommentare deaktiviert für Marmor aus Laas
Ein Steinbildhauer ohne Stein ist wie ein Maler ohne Farben. Im April war mein Marmorvorrat praktisch aufgebraucht. Nachschub musste her. Für mich ein willkommener Anlass zu einer Bulli-Fahrt nach Tirol. In Laas, einem Dorf kurz hinter dem Reschenpass wird schneeweisser Marmor abgebaut. Eine Besonderheit ist der Transport vom Steinbruch zur Weiterverarbeitung: Zunächst überqueren die riesigen Blöcke per Seilbahn eine Schlucht, dann folgt eine Bahnfahrt am Hang entlang und schließlich die steile Abfahrt ins Tal. Nach ca. 2.200 km Fahrt sind jetzt 800 kg in Emden.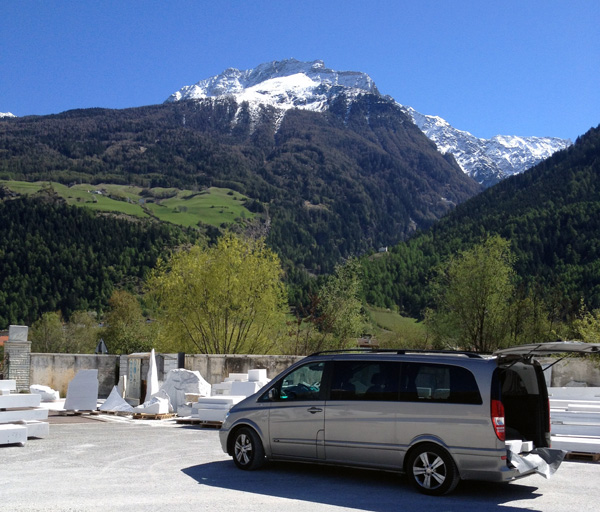 This entry was posted on Montag, November 7th, 2016 at 9:43
You can follow any responses to this entry through the RSS 2.0 feed.