Metall und Stein
2 years, 7 months ago
Aktuelles
Kommentare deaktiviert für Metall und Stein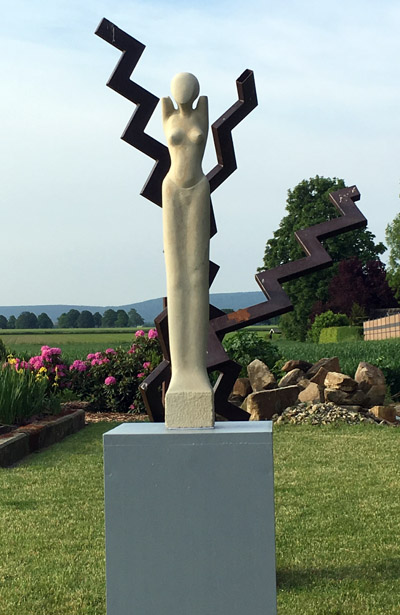 Gern habe ich die Einladung des Metallbildhauers Lothar Feige und seiner Frau Astrid angenommen. Am 26. Mai 2019 veranstalteten die beiden in ihrem 4.000 Quadratmeter großen Garten einen Tag der offenen Pforte. Mit einer Auswahl meiner Arbeiten reiste ich nach Gehrden bei Hannover und arrangierte gemeinsam mit Lothar die Skulpturen im Freien unter den Bäumen zwischen ruhigen Teichen, blühenden Pflanzungen und natürlich seinen ausdrucksstarken Plastiken. Der Gegensatz und das Zusammenspiel von Stein und Metall im Umfeld einer bewusst und behutsam gestalteten Gartenlandschaft schaffte neue Sichtweisen und faszinierende Perspektiven. Etwa 150 Besucher konnten sich während des Nachmittags an diesem Zusammenspiel erfreuen.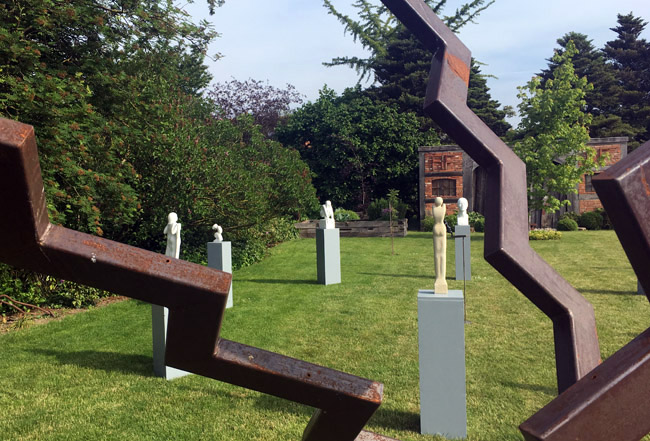 This entry was posted on Mittwoch, Februar 19th, 2020 at 12:39
You can follow any responses to this entry through the RSS 2.0 feed.