Nachschub holen
2 years, 7 months ago
Aktuelles
Kommentare deaktiviert für Nachschub holen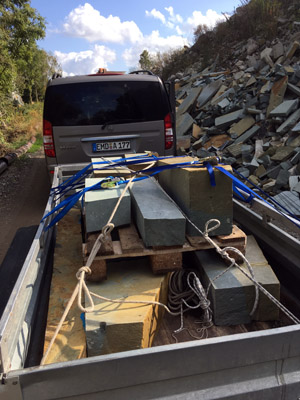 Etwa 1,5 Tonnen Stein liegen im Auto und auf dem Anhänger. Es war ein sehr langer Tag, die Fahrt von Emden zum Steinbruch nach Anröchte, die Auswahl der Steine, Aufladen und Rückfahrt. Dafür habe ich jetzt erst mal wieder einen Vorrat an Anröchter Dolomit, aus dem viele interessante Arbeiten entstehen können.
This entry was posted on Mittwoch, Februar 19th, 2020 at 12:40
You can follow any responses to this entry through the RSS 2.0 feed.