Skulpturenausstellung in Oldenburg
7 years, 10 months ago
2014
Kommentare deaktiviert für Skulpturenausstellung in Oldenburg
Es war ein sehr schönes Gefühl, (fast) alle Teinehmer der beiden inklusiven Bildhauer-Workshops am 21.11.2014 in Oldenburg wiederzusehen. Wir konnten unsere Gespräche da anknüpfen, wo wir das letzte mal aufgehört hatten – am Arbeitstisch. Alle Arbeiten fanden einen würdigen Platz und werden noch bis kurz vor Weihnachten von der AWO in der Klingenbergstraße präsentiert. Im Anschluss an eine kleine Ansprache erhielt ich den ersten Blumenstrauß meines Lebens … auch dafür kann die Bildhauerei gut sein.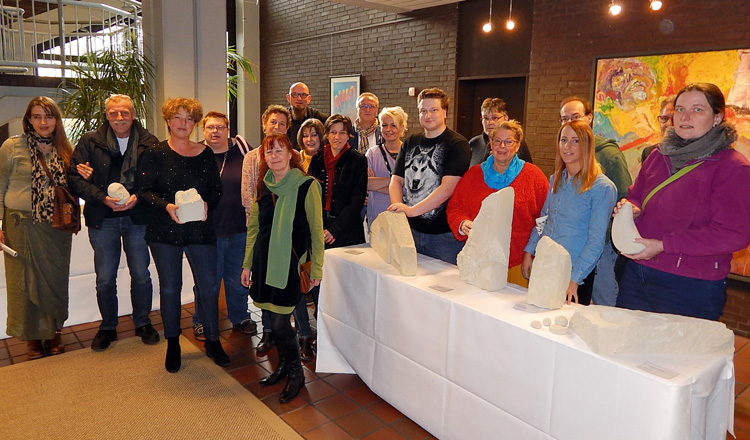 Die Nordwest Zeitung berichtete: NWZ online

This entry was posted on Mittwoch, Dezember 10th, 2014 at 12:07
You can follow any responses to this entry through the RSS 2.0 feed.